Luxury hideaway in Dominica
Jet off to an award-winning boutique rainforest resort on one of the Caribbean's most natural and unspoilt islands. Tucked away on the verdant hillside in lovely Dominica, Secret Bay has just six secluded and sustainable pool villas for a luxury holiday immersed in nature. Spend your days lounging in a hammock, taking dips in your private pool and strolling along sun-drenched beaches.
Travelling by private jet allows for easy social distancing because you'll come into contact with far fewer people and have a more comfortable, secure and hygienic journey to your luxury Dominica hideaway.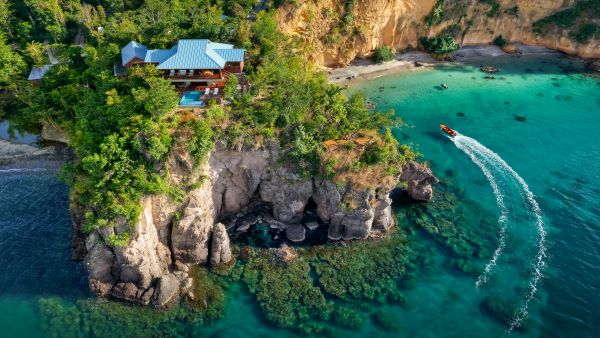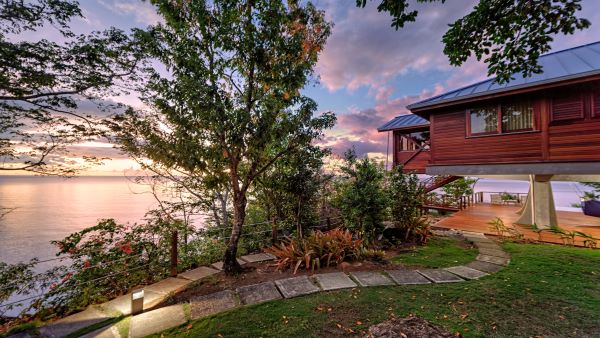 SECRET BAY
Secret Bay really does feel like the Caribbean's best-kept secret. It's an exclusive and sustainable hideaway, nestled in tropical rainforest on a secluded clifftop. The six treehouse-style villas all have private plunge pools and embrace indoor/outdoor living.
There's a spa hut for pampering treatments and an open-air wellness pavilion for yoga, plus watersports including kayaking, snorkelling (and night snorkelling) and stand-up paddle boarding. Explore nature trails and a magical sea cave, and learn all about the local flora and fauna.
For food, you can have an organic breakfast hamper to enjoy in your villa, try your hand at whipping up local favourites during Caribbean cooking classes and make the most of sampling local produce at the menu-less restaurant, Zing Zing.
The resort also places a big emphasis on going green. The villas have been built from sustainably sourced Guyanese hardwood, there's a drip irrigation system to save water, and low energy appliances are used.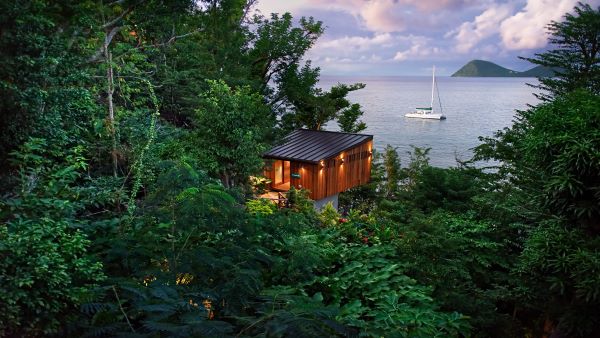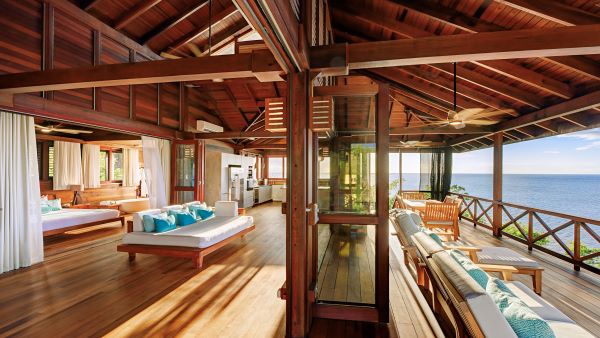 From USD $990 for double occupancy night per room. Additional cost to upgrade to larger suites and residences.
From USD $56,400 return on a Citation XLS from New York.
Prices subject to change.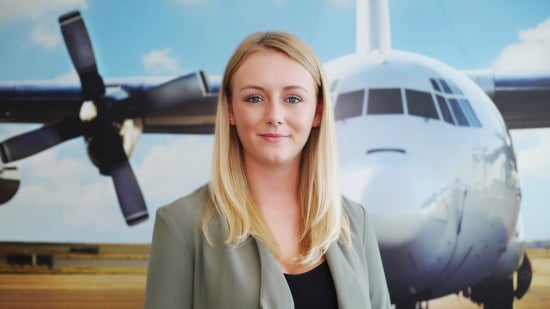 CONTACT US
To book a villa and private jet service, contact our Travel & Concierge team on 020 8335 1070, or send an email to travel@aircharter.co.uk.