ACS provides Dubai air taxi charters in helicopters, light jets, & propeller planes.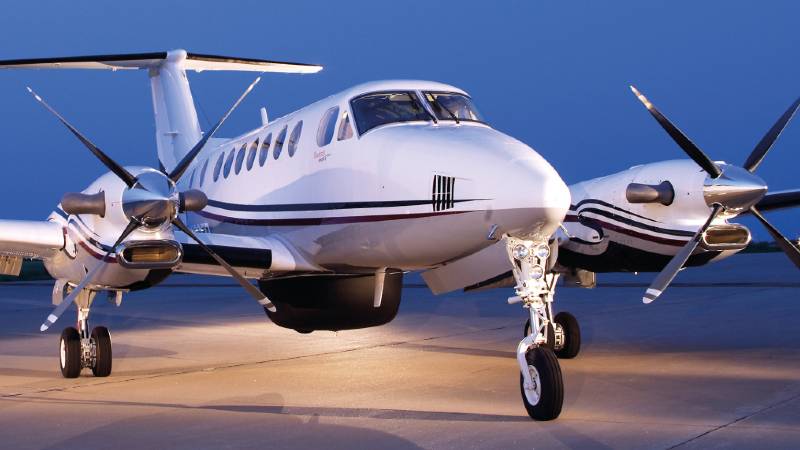 COST-EFFICIENT AIR TAXIS IN DUBAI
Smaller aircraft – usually helicopters, light jets, and propeller planes – are the perfect flying taxi in Dubai as they are a cost-efficient and comfortable way to travel short distances.
Their smaller size and performance capabilities allow your Dubai air taxi charter to enter and exit tight city spaces while also giving you access to helipads, airports, and landing strips in the remotest of areas.
Since air taxi prices are lower than chartering a larger private jet in Dubai, plane and heli taxis give you the most value for money when it comes to travel efficiency, comfort, and ultimate freedom of movement.
BENEFITS OF AIR TAXIS IN DUBAI
Air taxi rates in Dubai are more cost-effective for short-haul private and business aviation flights than larger jets.
The smaller size and maneuverability of Dubai air taxis allow them to access helipads on tall city buildings, and land in hard-to-reach locations and sites with little or no infrastructure, such as mines or rigs.
Your Dubai air taxi cost is specific to your schedule – you get to go where you want to go and when you want to go, in comfort and style.
If you are looking for a cost-effective way of chartering a private aircraft for a short trip, then an air taxi is the ideal option for you.
Need a Dubai air taxi charter? Call our taxi service in Dubai +971 (0) 4 214 9222 or
ENQUIRE NOW
WHY USE ACS FOR DUBAI AIR TAXI CHARTERS IN THE MIDDLE EAST & WORLDWIDE?
Luxury and comfort: Flying should be a pleasure. We make your Dubai air taxi charter as luxurious and comfortable as possible.
Discretion and security: An ACS charter guarantees your privacy. We work closely with your security provider on all aspects of your charter.
Create your schedule: Use an air taxi in Dubai to connect with commercial flights or fly on your own timetable. We create a charter to suit your requirements.
Access to more airports: Reach a remote location or arrive closer to your final destination than a scheduled service would allow.
Private terminal access: Avoid queues and unnecessary delays. Passengers can board an air taxi minutes before take-off.
Global coverage: Whether flying in or out of Dubai, our international network of offices provides you with local knowledge on a global scale.
Cost efficiency: Our buying power and reputation mean we find you the best air taxi price on your charter. You always get the most cost-effective solution.
Choice of aircraft: With access to 50,000 aircraft and 130 different aircraft types, we always source the right aircraft for your needs.
Personal account manager: Your dedicated charter expert is available 24/7 to assist you with your requirements, from in-flight cuisine to last-minute changes to your charter.
When Air Charter Service has a one-way charter, the aircraft is sometimes empty when it repositions back to its base or on to another global location.
These are known as "Empty Legs," and they are available at savings of up to 75% of the cost of a regular charter.
OUR RANGE OF PRIVATE CHARTER SERVICES
DEDICATED ACCOUNT MANAGERS
NO OBLIGATIONS
30+ YEARS EXPERIENCE
AVAILABLE 24/7