AIR CHARTER SERVICE ARRANGES CHARTERS FOR COMPANIES AND THEIR EMPLOYEES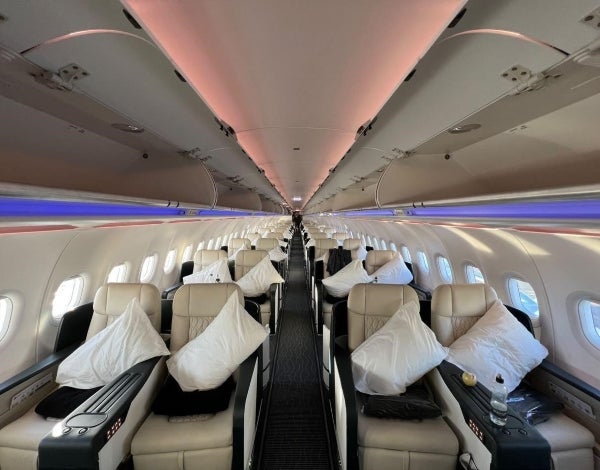 WHAT WE OFFER
ACS has extensive experience in moving key workers all over the world. Whether it's a time-critical mission or a difficult-to-reach location underserviced by scheduled airlines, we can integrate into the logistical demands of any project to keep a range of industries moving, including:
Oil and gas, energy and mining
Pharmaceutical
Engineering and construction
Military, government and NGO
Sports and entertainment
Financial services
Agricultural
Travel management
Shipping and Maritime
ENQUIRE NOW
WHY USE ACS FOR GROUP AIRCRAFT CHARTERS?
Flight representation: one of our charter experts is able to assist you on the ground to make sure that all aspects of your group charter run smoothly.
Create your schedule: fly to your bespoke timetable – whatever your requirements we'll create the aircraft charter that best suits you and your group.
Access to more airports: reaching under-serviced locations, allowing passengers to arrive closer to their final destination.
Save time: avoid the delays associated with scheduled airlines, reducing the time spent in transit.
Brand your aircraft: our Charter Concepts team are able to brand all aspects of your charter experience.
Global coverage: no matter where you want to fly to or from, our international network of offices provides you with local knowledge on a global scale.
Cost efficiency: our buying power and reputation allows us to find you the best group charter prices, ensuring you always receive the most cost effective solution.
Choice of aircraft: with access to 50,000 aircraft, we will always source the right aircraft for your requirements.
Personal account manager: your dedicated charter expert is available 24/7 to assist you with any requirements you may have, from arranging in-flight cuisine to making late changes to your charter.
Hygiene: We have introduced extra measures to help minimise your risk of infection when chartering, and have a team monitoring all travel restriction changes.
DEDICATED ACCOUNT MANAGERS
NO OBLIGATIONS
30+ YEARS EXPERIENCE
AVAILABLE 24/7