Self-flying planes and the future of air travel
Self-flying aircraft could be taking off sooner than you think: maiden flights have been completed, while artificial intelligence has been configured for tests on 'flying taxis' and autonomous drones are already in operation. But how close are we to pilotless planes becoming a mainstay in commercial or private air travel?
How close are we to self-flying planes?

In recent years, big brands like Tesla have invested heavily in the development of autonomous vehicles. Now, as the first self-driving cars take to the road, the aviation industry hopes to bring these innovations to the skies with self-flying aeroplanes.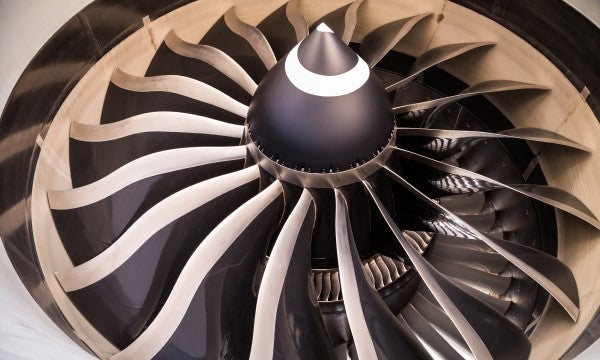 Boeing
From new autonomous air vehicles to solar aeroplanes and unmanned helicopters, aviation giant Boeing continues to invest heavily into the pilotless aircraft space via its subsidiary, Aurora Flight Sciences. Over the last decade, the company has concluded the first test flight of an autonomous passenger air vehicle (PAV) - which was specifically designed for Uber Air - built an unmanned solar plane that resembles a giant flying wing, and created an aircraft configured for autonomous flight named Centaur.
Boeing has also successfully tested an unmanned aircraft carrier that's set to refuel jets in mid-air for the U.S. Navy. In 2021, the MQ-25 T1 became the first unmanned aircraft to refuel another aircraft, and it's already been integrated onto the USS George H.W. Bush aircraft carrier during trials.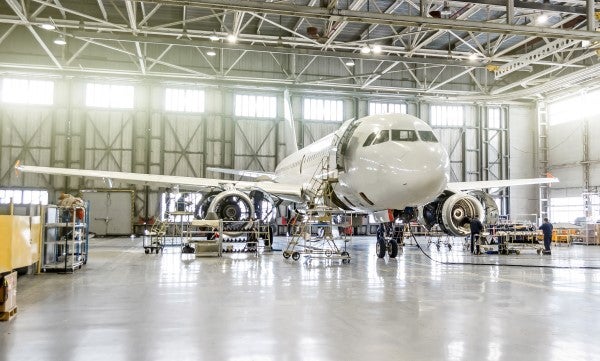 Airbus
Airbus tested Vahana, a self-driving air taxi, in June 2019. The single-seater, battery-powered prototype can reach speeds of up to 99mph and cover up to 35 miles, with rotating wings allowing it to take off vertically before flying like a plane.
Airbus has also started integrating self-driving technology into commercial aircraft. Its Autonomous Taxi, Take-Off and Landing (ATTOL) project achieved the world's first fully automatic vision-based takeoffs and landings using on-board image recognition technology.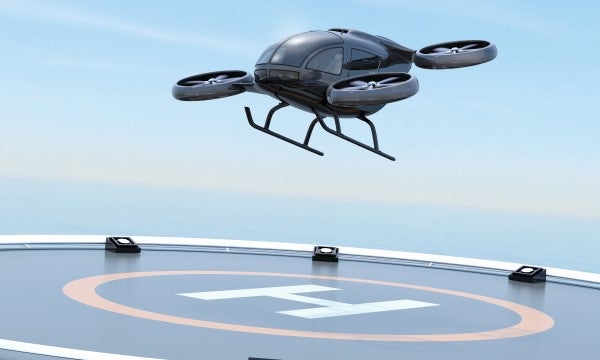 Other key players
Several brands are racing to build the first viable self-flying taxi and leapfrog a generation of piloted eVTOL (electric vertical takeoff and landing) aircraft. California-based business Wisk (owned by Boeing and Google co-founder Larry Page's firm Kitty Hawk) could see its autonomous aircraft certified as early as 2028, while another American startup, Xwing, completed a fully automated "gate-to-gate" flight using a Cessna Caravan 208B in 2021.
Archer Aviation's eVTOL aircraft promises to deliver to the market by the end of 2024, transporting four passengers 60 miles at speeds of up to 150mph. And across the pond, UK company Autonomous Flight is developing a self-piloted lithium battery-powered aircraft that could fly passengers from London Heathrow to Battersea Heliport in just 12 minutes.
The challenges facing self-flying planes

Much of the technology needed for autonomous flight is already available. In some ways, the aviation industry is probably more prepared for autonomous aircraft than for self-driving cars, notably because the environment is simpler (there are no pedestrians crossing the road, no signs, etc). However, there are still a variety of hurdles to overcome before self-flying aircraft are used by the general public.
For decades, two pilots have been needed to navigate the cockpit controls in most aircraft. Many airlines officially require a minimum of two pilots in the cockpit at all times and there are no certified single pilot or pilotless transport-category aircraft. This means insurers can't yet provide cover for self-flying planes, making them too risky for airlines to fly.
Additionally, recent studies show most people are apprehensive about the rise of self-flying planes because of the fear of technological failure. According to a CNBC report, 70% of people aren't willing to fly on the first pilotless plane to enter the market. However, they're more prepared to hop on one as the technology becomes more established, with 58% admitting they could be a passenger on an autonomous aircraft in the next 10 years.
Along with issues around navigating air traffic control, there are concerns about the security of pilotless aircrafts' onboard systems. Pilots currently have absolute control over their aircraft, whereas self-flying planes rely on computers and AI to make all the decisions. Questions remain about what the fail-safe protocols would be if these systems become compromised, either through an error or a third party with malicious intent.
Air cargo could take off first

Due to the sheer number of apprehensive passengers, the aviation industry may first turn to smaller-scale pilotless cargo planes to showcase autonomous aircraft to the world and iron out any 'real-world' problems.
American company Elroy Air hopes to offer everyone on the planet same-day shipping using autonomous aircraft that can carry loads of up to 500lbs and cover 300 miles per flight. Their cargo drones will be able to take off from and land in hard-to-reach places with a landing zone equivalent to just six car parking spots, making them ideal for transporting both commercial goods and relief aid to isolated locations.
Self-flying planes may be a necessity

Following a period of low demand during the pandemic, it may seem safe to assume there'll be plenty of pilots available to work as the aviation industry recovers. However, a study by management consulting firm Oliver Wyman suggests that the pilot supply will not be able to cope with the build-back.
The company's research shows that a global pilot shortage will begin to emerge in some regions no later than 2023, possibly sooner. It also predicts that there will be a gap of some 34,000 pilots by 2025, although in extreme circumstances this figure could be as high as 50,000.
The rise of self-flying planes would reduce the need for pilots, saving airlines money and solving staffing issues. Furthermore, fears over pilot error could also be quelled over time. Research by Swiss banking giant UBS predicted self-flying planes could be more beneficial than manually controlled ones as the threat of pilot error is removed. Specialised software could easily be built upon and transferred to pilotless planes – and since pilots only manually control the plane for three to six minutes on average, it's easy to see how their role could become redundant.
You may not be able to travel in a self-flying plane just yet, but flying by private jet can be just as exciting – especially when there are so many different aircraft to choose from.
Ask ACS to organise your private jet charter to travel in style. Contact our team today.